Posted in Personal Injury on October 18, 2022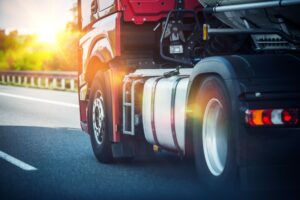 If you're injured in a Montana truck accident, you need the best legal team by your side. An attorney can help you fight for your rights, so you can receive the compensation you need to heal.
However, there's a lot to consider in the aftermath of the crash. You may have injuries to attend to, missed work to keep up with, and other important tasks tugging at your attention.
Choosing a truck accident lawyer can seem like a daunting task. We're here to make it a little easier. Today, we're sharing the top factors to consider when hiring a truck accident lawyer, so you can be one step closer to finding the right one for your case.
1. Look for a Personal Injury Lawyer Who Specializes in Truck Accidents
There are many different types of lawyers, and not all of them will be qualified to help you navigate this journey. While some personal injury lawyers will also handle car accident claims, you need one who specializes in truck accident litigation.
These experts will know how to provide the effective legal representation that truck accident victims need. If you've sustained serious injuries due to another party's negligence, they'll know exactly what to look for and how to build a strong case.
Why is it important to hire a Montana truck accident lawyer?
This is a special type of tort law that requires intricate, industry-specific knowledge. Your lawyer should not only understand all of Montana's roadway laws but should also be familiar with the intricacies of the trucking industry, as well as the federal laws that apply to both trucking companies and truck drivers.
Truck accidents are usually more complex than car accidents, with issues that include:
More serious injuries that require intensive medical care
Larger insurance policies for drivers
More expensive medical bills due to extended hospitalization
More significant property damage
More parties involved in the claim (driver, trucking company, truck owner, lessor, shipper, etc.)
Unless your lawyer has extensive experience dealing with truck accident claims, it can be easy to miss these key elements. When looking for a Billings accident lawyer, make sure the one you choose has worked on cases like yours before.
2. Ensure Knowledge of Local and Federal Laws
As mentioned, there are many different states and federal laws that could affect the outcome of your case. As soon as you hire a truck accident lawyer, they'll begin communicating with the at-fault party in an attempt to secure the most favorable outcome.
If the other party is unwilling to settle, then your case could go to court. At that time, it becomes critical to prove that they were the ones at fault.
To do so, your lawyer will need to reference specific rules and regulations that apply to your case, including ones that affect:
Trucking companies
Truck drivers
Commercial trucks
If your lawyer discovers that either the truck driver or the trucking company failed to follow any type of law, rule, or regulation, they could prove that they're liable for your accident injuries.
This includes local Montana laws, as well as ones established by the Federal Motor Carrier Safety Administration (FMCSA). The FMCSA enforces vehicle safety standards that dictate how drivers should act on the road. This includes anyone behind the wheel of any vehicle, including a big rig or 18-wheeler.
A Bozeman accident lawyer should be well-versed in all of these standards. They will be able to look at the details of your case and review images/videos, witness statements, and police reports to determine exactly what happen and who's at fault.
3. Ask About Experience
Every legal firm has to start somewhere, but you don't want your case to be the first one that your lawyer handles. Before choosing an attorney, ask how long each member of the firm has worked in the industry.
For instance, if you need a Kalispell accident lawyer, inquire about how long the firm has worked in Montana, and what their practice areas include.
The team you speak with should be able to clearly answer any questions you have about their background, history, and experience. Transparency is a must, and you should feel comfortable inquiring about these issues.
At Heenan & Cook, we're proud of the vast experience our team delivers. We have a long-standing presence in the Billings area and we've handled complex personal injury and general litigation claims for decades.
4. Ensure Local Presence
When an accident lawyer lives and works near the scene of the accident, they have firsthand knowledge about the area that can prove useful for your case.
In Montana, this means understanding why our state is especially vulnerable to trucking accidents. We see a significant amount of snow and ice here, which can be trecherous for any driver but prove especially dangerous for large trucks. Due to their sheer size, it's more difficult for these vehicles to stop, turn, and maneuver through traffic, especially in adverse weather.
While the weather can play a part, so can driver negligence. Your attorney should be able to cite instances of negligence and use them to strengthen your case. Truck drivers who follow too closely, pass others unnecessarily, or disobey any safe driving practice can be proven to be at fault for an accident.
A local lawyer will understand these factors, and know to look for them. They can also check to see if the driver communicated correctly while driving, as failures there could also lead to an accident. The driver should be in constant contact with their directors, including motor carrier traffic controllers, so they know the best and safest routes to take.
5. Understand the Fee Structure
Most truck accident lawyers work on a contingency basis. When you receive a settlement or judgment, the lawyer receives a percentage of the money that they recover for you.
With this setup, your lawyer will work closely with you and fight aggressively for your rights, but you are not required to pay an hourly fee. Out-of-pocket lawyer fees can be cost-prohibitive for many people, which can prevent them from seeking the services they need.
It's important to make sure you understand the fee structure for any lawyer you hire. Most will advertise their process on their website, but you can always ask if it's unclear.
Contact a Truck Accident Lawyer Today
Do you need legal representation after a truck accident in Montana? If so, our firm is here to help.
Our attorneys are skilled, experienced, and qualified in a variety of practice areas, including truck accident litigation. If you or someone you know has been injured in an accident, a truck accident lawyer can help you get the compensation you need to heal and get back on the road with confidence.
Contact us today for a free consultation and let's connect.