Billings Montana Nursing Home Abuse Attorneys Near Me
Many nursing homes are communities where loved ones can be provided for and kept safe. Unfortunately, our nation's elders are vulnerable to abuse. According to the National Council on Aging, about 10 percent of all Americans over the age of 60 have experienced some form of abuse. They also report that as many as 5 million elders are abused in any given year. Nursing home abuse is often a silent problem, as only 1 in every 14 cases are reported to the authorities. If you or someone you love is experiencing neglect or abuse in Montana including Billings, Bozeman, Butte, Missoula or Great Falls, the nursing home abuse attorneys at Heenan & Cook can explain your legal options.
How do You Know a Montana Nursing Home's History of Care?
The Montana Department of Public Health maintains a database of all nursing homes in Montana. You can find it here. On the database, you can search by city and look for facilities that have "Complaint Surveys."
What Is Nursing Home Abuse?
Nursing home abuse is described as any range of offenses that hurt a person emotionally, physically, mentally, or financially. Though most people in nursing homes are elders, others, such as those with special needs, may also be vulnerable. Nursing home abuse is classified into one of the following types:
Neglect is a form of abuse that results in possible or actual serious harm. Bed sores can be an indication of nursing home neglect, as these may occur as the result of failing to turn incapacitated patients.
False imprisonment. This common type of abuse occurs when staff prevent a resident from leaving a certain area, such as their room. A person committing false imprisonment will keep a resident from their source of mobility, or threaten the resident if they don't comply.
Financial abuse. A staff member of a nursing home commits financial abuse when they steal a resident's property or information to commit fraud. They may also coerce a resident to modify their will or deed. Excess surcharges that deprive a resident of their earnings is also a form of financial abuse.
What Are the Signs of Nursing Home Abuse?
Each case of elder abuse is unique. Some "career criminals" are so cunning they can minimize outward symptoms. Be aware of these red flags for nursing home abuse:
Sudden or dramatic weight loss
Bruising or bed sores
Suspicious injuries resulting from falls
Broken bones
Sudden changes in behavior
Depression or anger
False dementia, which is described as rocking and mumbling most of the time
Changes in spending habits, such as more frequent withdrawals or changes in mortgages or deeds
Excessive fear around certain people
This is not an exhaustive list. If you have any suspicion of negligent nursing home abuse conditions, take action immediately.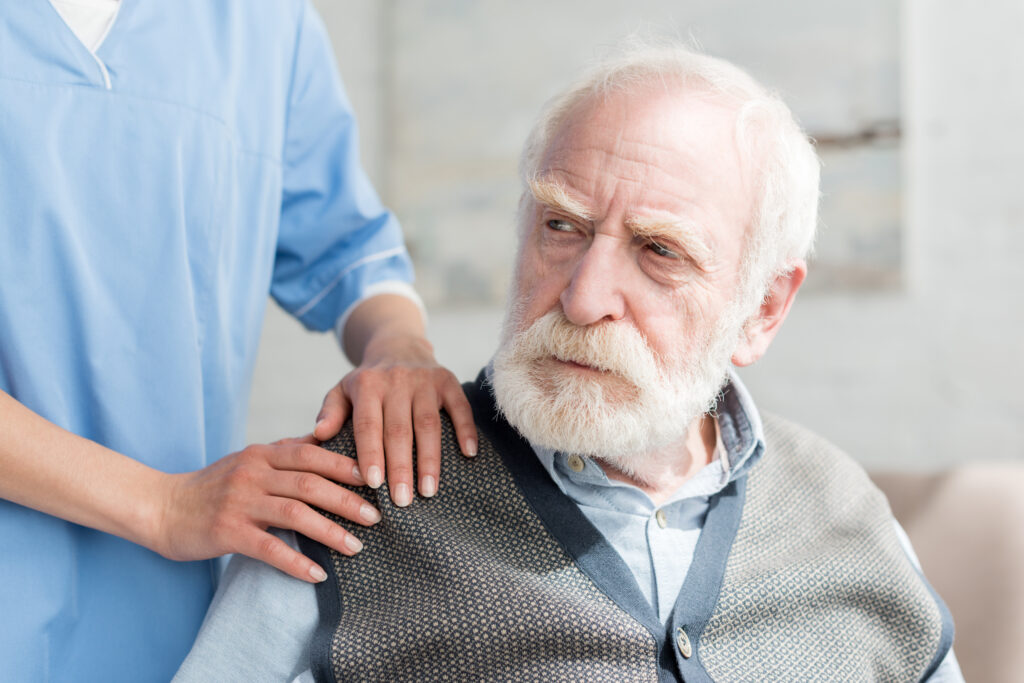 How Can an Attorney Help with My Montana Nursing Home Abuse Case?
Nursing home abuse cases in Montana can become incredibly complicated. This is especially true when considering the emotional factors involved in these situations. Unfortunately, most individuals and families will not have the resources necessary to conduct a complete investigation into their case. That is why it is so important to have a Billings nursing home abuse attorney by your side. A lawyer can use their resources too:
Conduct a complete investigation into any allegations of abuse. This includes gathering medical records of the alleged victim, analyzing records of previous abuses at the nursing home, speaking to nursing home employees and eyewitnesses, and more.
Ensure that the abuse victim is fully evaluated by a trusted medical professional who can assess the extent of their injuries or illness caused by the abuse or neglect.
Work with they trusted extended network of professionals to help their client's case. This can include experts on elder or nursing home abuse, psychological experts, and more.
Handle communications with every party involved, including nursing home officials, law enforcement agencies, and medical professionals.
Negotiate with the alleged negligent parties to ensure that the victim receives fair compensation for what happened.
An attorney is going to be the advocate for both the abuse victim and that person's family. A nursing home abuse attorney in Billings will have a thorough understanding of Montana laws when it comes to the filing deadlines for these cases. Importantly, the Montana nursing home neglect lawyers at Heenan & Cook will have no problem preparing a case for trial if that is what it takes to secure maximum compensation.

How Much Does a Nursing Home Abuse Attorney Cost?
At Heenan & Cook, PLLC, we prosecute these cases in Billings on a contingency fee basis. Our lawyers understand that abuse victims and their families are often in difficult financial situations and may not be able to afford the costs of a case upfront. When we take a case on a contingency fee basis, this means that the client pays no upfront or out-of-pocket costs. Our clients will only pay legal fees after we secure the compensation they deserve through a settlement or verdict. If we do not win, our clients do not pay.
What Damages are Recoverable in a Nursing Home Abuse Case?
In a successful case, there may be various types of compensation available for victims and their family members. At Heenan & Cook, PLLC, our qualified lawyers will work diligently to recover the following:
Any medical bills that arise due to the abuse or neglect
The cost of stay at the facility
Possible relocation costs to a new facility
Loss of enjoyment of life damages
Pain and suffering damages
Possible punitive damages in cases of gross nursing home negligence or intentional actions
The total amount of compensation awarded in a Billings nursing home abuse case will vary depending on the facts related to each particular situation. This includes the severity of any personal injury or illness, the amount of documented pain and suffering, the egregiousness of the abuse, and more.
Many of our clients are not motivated to pursue a nursing home abuse claim so much for the compensation as to hold the responsible party accountable for injuries or death to a cherished loved one. The Montana nursing home abuse attorney at Heenan & Cook frequently work with families to secure results that honor loved ones, and protect future residents of Montana nursing home and assisted living facilities.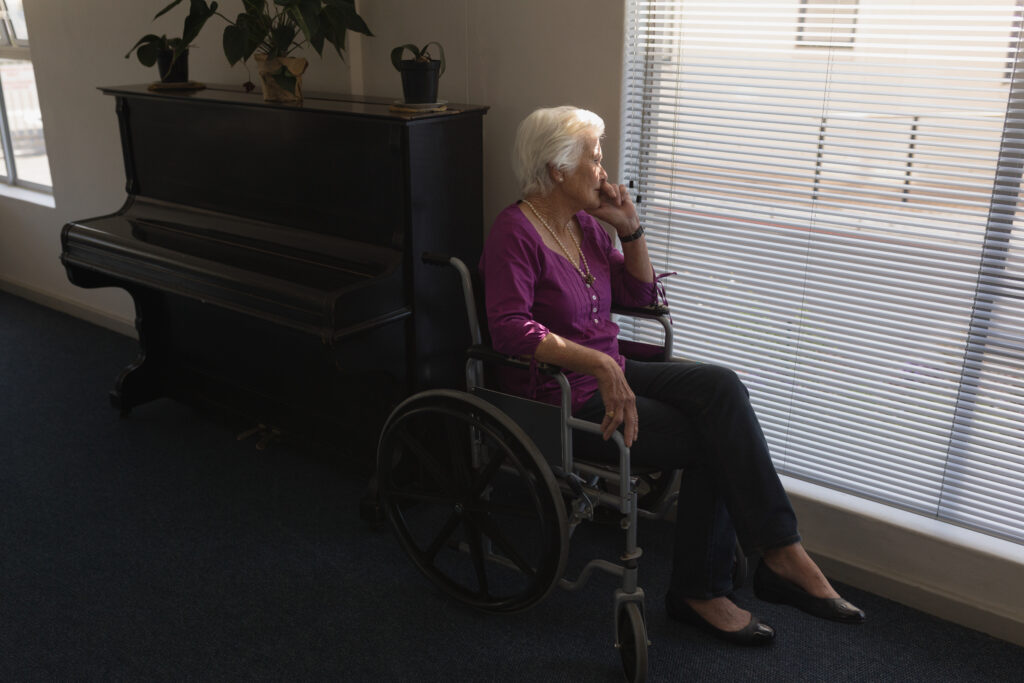 What Can I Do if I Suspect Nursing Home Abuse?
If you suspect a loved one is in danger, you have options.
Verify their story. Check with other coherent residents in the nursing home to see if they can corroborate the resident's story. Ask for copies of medical records and take photos of injuries and current prescriptions.
Find them another place to stay. If you suspect abuse, remove the resident from the facility as soon as possible. If you knowingly keep an abused loved one within a dangerous situation, your case may be severely weakened.
Contact the authorities. Call the police or district attorney's office and ask to file a grievance. If the D.A.'s office finds sufficient evidence, they will charge the wrongdoers with a crime.
Contact a Montana Nursing Home Abuse Attorney
Elder abuse is a crime, and those who participate in financial or physical abuse of the vulnerable deserve to pay for their actions. You have legal recourse beyond criminal justice – your family may also file a civil lawsuit against the facility that employed the abuser. When you expect quality care but a loved one has fallen victim to this kind of abuse, it is in your family's best interest to reach out to the professionals.  Contact Heenan & Cook, PLLC for a free consultation, our law firm can offer the legal advice and options for the next appropriate steps.