Posted in Personal Injury on November 16, 2022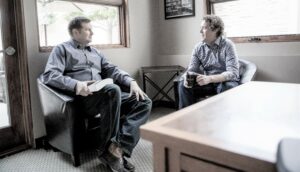 You can't shake the sound of the crashing metal and glass that rang out when another speeding motorist crashed into you earlier today. Your car is totaled. And you're now in pain.
You're not the only facing this situation. Research shows that 20 million to 50 million people suffer injuries from car accidents every year. And many of these injuries result in disabilities.
Fortunately, if your injury-causing accident was the result of another driver's negligence, you can pursue compensation for your injuries with the help of a trial attorney.
Here's a rundown on what a trial attorney does and how they can help you in your case.
Let's get started!
What Is a Trial Attorney?
Trial lawyers, or courtroom lawyers, are attorneys who are well versed in the legal system's inner workings, particularly the processes associated with trials.
For instance, trial lawyers are highly skilled in preparing witnesses and defense teams for trial. They are also adept at selecting jury members, communicating with juries, and gathering evidence.
Duties of a Trial Lawyer
Although a trial lawyer is also called a courtroom lawyer, much of their job actually takes place outside of the courtroom. They spend significant amounts of time reading case files and talking to witnesses. They must also possess strong legal research skills for gathering information related to their cases.
A trial attorney is additionally responsible for filling out, submitting, and waiting for courthouse documents that are key to their courtroom proceedings.
Handling court conferences and meetings is another important part of a trial attorney's job when preparing for trial.
The judge who is presiding over your injury car accident case, for example, will need to meet with your trial attorney and the opposing party's lawyer to review procedural matters. During their private meetings, your attorney and the other lawyer will select jurors, discuss evidence, and argue motions. They will also schedule the trial.
Litigator vs. Trial Attorney
Trial attorneys are willing and able to be in the courtroom fighting for you and their other clients. Meanwhile, litigators usually aim to settle their cases rather than going to court.
In light of the above, when you work with a trial lawyer, you can expect them to eagerly and actively pursue your case before a judge. Their goal is to protect your rights and best interests in the courtroom setting.
Keep in mind, though, that your case with a trial attorney may still settle before it goes to trial. In fact, the majority of civil cases end up settling pre-trial. However, if your attorney determines that going to trial is in your best interest, they will be more than willing and able to represent you in court.
Having a trial lawyer instead of a litigator can greatly impact the settlement value of your case. Why? Because when the insurance company gets your claim, one of the factors they consider in determining how much money to offer is whether the lawyer you've hired has experience and success in handling cases in court. If you have a litigator, the insurer will likely offer less money. Conversely, if you have a trial lawyer, the insurer will likely offer more money.
Benefits of a Trial Attorney
Hiring a trial lawyer compared with a litigator offers a number of benefits. Let's take a look at them below.
Improved Compensation
When you work with a trial lawyer, you're more likely to achieve a higher level of compensation than you would with an attorney who settles outside of court. A trial lawyer will work hard to get you the most personally favorable outcome possible following an injury accident or medical misdiagnosis, for example.
Versatility
As we mentioned earlier, trial lawyers are highly knowledge of effective tactics to use both in court and outside of court. For this reason, they can easily help you in both the pre-trial and the trial phase of your legal case.
Negotiation
Before you consider going to trial, you can expect a trial attorney to effectively negotiate with the defendant — for example, an insurance company — on your behalf. This will boost your chances of getting a fair settlement.
Let's say that the settlement still isn't high enough, though. Because trial attorneys are passionate about going to court, you can expect your trial lawyer to be just as robust of a negotiator in court.
This means your attorney should provide a strong position before the jury. And this will increase your likelihood of winning your case.
How We Can Help
If you have suffered injuries in an accident that wasn't your fault, a trial attorney can help you to fight for the largest amount of compensation due to you. A reputable trial lawyer has unrivaled courtroom strength and a track record of success in bringing cases to successful conclusions.
At Heenan & Cook Trial Lawyers, we take pride in maximizing our clients' recovery by effectively building and litigating their cases. Get in touch with us for a free consultation on your case today!