Posted in Personal Injury on July 26, 2022
When you've been injured in an accident, things get scary in a hurry. Not only do you have to find room in your busy schedule to make and attend medical appointments, but you also have to deal with insurance company adjusters. Insurance adju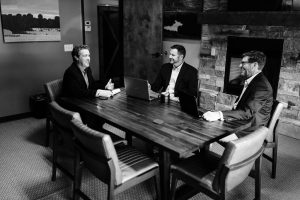 sters sometimes are overtly hostile, and sometimes pretend to be friendly, but make no mistake- the insurance company is not your friend!
Through sophisticated computer algorithms and training, insurance claims adjusters are trained to pay the bare minimum they can for each injury claim in order to save the insurance company money. That's where an experienced, competent injury attorney comes into play. The accident and injury lawyers at Heenan & Cook have decades of experience negotiating with insurance companies. And, unlike the injured party, the injury lawyers at Heenan & Cook have an ace in the hole that they bring to bear for their clients- the ability to file a case in court and get a substantial jury verdict if the insurance company doesn't treat the claimant fairly. Insurance companies know this, and it is not unusual for an insurance company to increase its settlement offer by 2x, 3x or even 4x after our firm gets involved.
Calling an injury lawyer can be intimidating, so here is what you can expect if you call Heenan & Cook to consider your potential injury case. First, you will be greeted via phone or text by a friendly intake specialist. The intake specialist knows what questions to ask and what cases meet the client criteria. (Unfortunately, Heenan & Cook can't handle every potential case, and generally only takes on cases where it is someone else's fault and the accident caused physical injuries.) The intake specialist will schedule an initial consultation- either in person or over the phone or computer. You may be asked to provide pertinent information in advance of the meeting, or to the meeting, such as a crash report, photos, or medical records. The initial consultation is free of charge and there are no strings attached.
At the initial consultation, you will meet with an experienced injury attorney- not a paralegal or staffperson. While the injury attorney will have a writeup from the intake specialist, you may be asked to recount some portions of the accident and your injuries. The injury attorney will explain the process and answer any questions you may have. This meeting is friendly and casual! If the attorney believes you have a case, the attorney will provide you with a contingency fee agreement and explain how the contingency fee process works, including what immediate actions Heenan & Cook will take on your behalf if you choose to hire us to represent you. People are often relieved to have the injury attorneys at Heenan & Cook take over such unpleasant tasks as gathering medical records and crash information, taking witness statements, and interacting with the insurance company.
Knowing what to do after an accident can be intimidating. A free, confidential initial consultation with an experienced injury attorney at Heenan & Cook is the opposite- friendly, casual and informative. So if you think you need a free consultation, don't hesitate to call!