Posted in Accident Data,Personal Injury on October 18, 2022
13 car accidents occur every 60 seconds on U.S. roadways. Many of these accidents involve careless drivers.
Do you know what to do after a car accident?
Knowing what to do after a car accident means knowing what not to do. Keep reading for the top mistakes people make after a car accident that you must avoid.
Not Calling the Police
One of the most common mistakes people make after a car accident is fa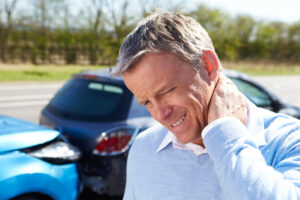 iling to call the police.
After making sure everyone is okay and getting out of the way of traffic, the next thing you should do is call the police. Some people think that the police won't respond if the accident happened on private property or rural roads. But we always recommend making that call.
The police will create an accident report that will serve as critical evidence for your case that includes information about careless drivers, reckless drivers, and defective cars. You should request a copy of this report.
It's especially important to call 911 if someone was injured.
Admitting Guilt
Emotions run high after an accident, but it's important to try to remain calm.
It can be hard to think rationally in the moment, especially after an accident involving reckless drivers. Some people make the mistake of apologizing for the accident, even if it wasn't their fault. While it's understandable to be sorry an accident occurred, you never want to say anything that could be construed as admitting fault.
This could be used against you later on, even if you did nothing wrong.
Insurance adjusters will also try to get you to admit fault. If they can assign a percentage of the blame to you, they can reduce or flat-out deny your claim altogether. This is why it's so important to be represented by an attorney.
Not Gathering Enough Evidence at the Scene
When you're overwhelmed after an accident, it can be hard to think logically. But knowing what to do at the scene is critical to making your case.
As soon as you are able, you should take photos of all cars involved in the accident and the scene itself. Take photos from multiple angles.
You should also get contact information and insurance information from the other drivers.
If there were any witnesses, get their contact information as well.
Not Seeking Medical Treatment
You might not realize right away that you were injured in a car accident. This is often because of the shock and adrenaline masking your pain. But it's important to get checked out by a medical professional who knows what to look for in car accident victims.
If you feel any pain, you should request treatment at the scene. If the pain comes on later, you can go to the emergency room or a walk-in clinic.
It's always a good idea to make an appointment with your primary care provider after a car accident. They can evaluate you for common car accident injuries that are notorious for not showing up right away. Injuries like whiplash and other soft tissue injuries can take time to resolve and prompt treatment can help you get on the road to recovery.
Ignoring Your Mental Health
When most people think of car accident injuries, they think of physical injuries. But mental health is just as important as physical health and car accidents can have a devastating impact on your mental health.
If you're experiencing signs of trauma like anxiety, depression, restlessness, PTSD, fear of driving or riding in cars, trouble sleeping, and more, you have rights. You may be entitled to compensation for damages encompassed in pain and suffering.
Not Reporting the Accident
It's important to report the accident to your insurance company as soon as possible.
Insurance companies usually require accidents to be reported in a timely manner. If you fail to report the accident in time, the insurance company may try to deny coverage for the claim.
Skipping Medical Appointments
If you've been injured in an accident, you need to follow through with your doctor's treatment plan.
Skipping medical appointments, physical therapy, and not taking medications as prescribed can not only hurt your recovery but your claim. You need to show that you did everything possible to recover.
Insurance companies will use missed appointments against you and reduce your settlement.
If you're having trouble making it to your appointments because of transportation or finances, your lawyer may be able to connect you with resources that can help.
Accepting the First Offer
Another common mistake car accident victims make is accepting lowball offers from insurance companies. Insurance adjusters know you're in a tough spot and use this to their advantage.
They want to close claims as quickly as possible and pay out as little as they can. This is why you should never accept the first settlement offer you're given.
Waiting Too Long to File a Lawsuit
Each state has its own laws regarding how long you have to file a lawsuit after a car accident. This is called the statute of limitations.
If you don't file a lawsuit within this time frame, you will lose your right to pursue a claim. In Montana, you have 3 years from the date of loss to file a lawsuit.
Not Hiring a Lawyer
The biggest mistake you can make after a car accident is failing to hire a lawyer.
When you're represented by an attorney, you won't have to worry about making these and other common mistakes. Your attorney will know what to expect and stay one step ahead of the insurance company.
Proving your case after a car accident can be stressful and complicated, but you don't have to do it alone. Experienced car accident attorneys know the tactics insurance companies use and know how to build a case. If you can't reach a fair settlement, your attorney will take your case to court.
When you hire a lawyer, you don't have to worry about dealing with insurance companies. You can focus on healing and recovering.
And if you've lost a family member to careless drivers, you need a wrongful death attorney.
Were You in a Car Accident Involving Careless Drivers?
If you were the victim of a car accident involving careless drivers, we want to talk to you. We are experienced car accident attorneys who will fight for your rights.
When you're represented by our attorneys, you don't have to worry about making these car accident mistakes.
Click here to contact us today for a free case evaluation.