Posted in Medical Malpractice on July 11, 2022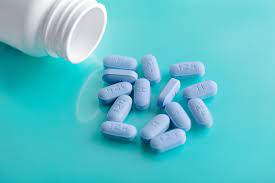 A Truvada lawsuit is a claim against the pharmaceutical company Gilead Sciences, Inc. for the dangerous side effects of Truvada.
Truvada is an antiviral medication prescribed to treat and prevent HIV and AIDS. But it has been linked to kidney disease and bone damage. The pending lawsuits allege that Gilead delayed a safer drug for a decade in order to boost profits from Truvada's patent, and that Truvada had a design defect.
What medications are subject to the litigation?

Truvada, Gilead's original TDF (tenofovir disoproxil fumarate) medication for HIV treatment as well as pre-exposure prophylaxis "PrEP" for HIV-negative people.
Atripla, which is for HIV infection treatment, not HIV prevention. Also goes by the name E

favirenz.



Complera, which is for HIV treatment, not prevention. Also goes by the name R

ilpivirine.

Stribild, which is used for HIV treatment, not prevention. Also goes by the name Elvitegravir, Cobicistat, and Emtricitabine.

Viread, which treats Hepatitis B in addition to HIV. A

lso goes by the name Tenofovir DF.
Common Injuries from Truvada and similar TDF drugs
Acute or chronic kidney disease, which is when damage to the kidneys prevents them from filtering blood properly. Anything below a 90 GFR (glomerular filtration rate) is abnormal. Truvada's "poor bioavailability" keeps the body from efficiently absorbing the drugs. This leads to kidney problems and kidney injuries.
Kidney failure is kidney disease left untreated. Patients would then need a kidney transplant or dialysis to filter waste from their blood. Kidney function failure can be acute or chronic.
Fanconi Syndrome, which is when impaired kidney tubule function affects the urine's chemical makeup. This includes abnormal protein levels in the urine, called proteinuria. Fanconi Syndrome can lead to kidney damage and bone loss.
Osteopenia, which is weakened bone mineral density (including teeth). Left untreated, it could lead to breaks and fractures.
Osteoporosis is when bones become brittle and may fracture easily.
Osteomalacia occurs when bones break down more quickly than they can re-form.
The current litigation
The Truvada lawsuit is proceeding in both federal and state court in California, where Gilead is located. The MDL is In Re. Tenofovir Disoproxil Fumarate Products Liability Litigation, MDL 2881. Currently, the first bellwether trial is scheduled for the Fall of 2022.
Recently, the presiding judge in the consolidated state court cases denied several of Gilead's motions for summary judgment, effectively clearing a path to justice for patients injured by certain TDF-based drugs made by Gilead to treat HIV, for the prevention of HIV transmission (PrEP) and treatment for Hepatitis. This decision involves thousands of lawsuits in a Judicial Council Coordination Proceeding (JCCP) in the California Superior Court for San Francisco County.
If you or a loved one took Truvada and suffered kidney disease or any of the questions below, you should contact an experienced Truvada lawyer to protect your rights and make a claim before time runs out.