Posted in Consumer law on May 30, 2023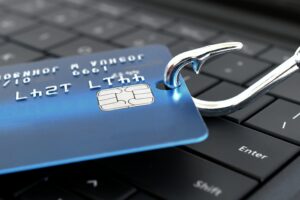 Your credit score is one of the most important numbers in your financial life. It can determine whether you're approved for a loan, the interest rate you'll receive, and even whether you're hired for a job. That's why it's so important to make sure your credit report is accurate. Unfortunately, errors can happen, and they can have a negative impact on your credit score. Here's what you need to know about improving your credit score after a credit report error.
Check Your Credit Report
The first step is to check your credit report for errors. You're entitled to one free credit report from each of the three major credit bureaus every year. You can request your reports at AnnualCreditReport.com. Once you have your reports, review them carefully for errors. Common errors include:
Incorrect personal information, such as your name or address
Accounts that don't belong to you
Late payments that were actually made on time
Accounts that have been paid off but still show a balance
Dispute Errors with the Credit Bureaus
If you find errors on your credit report, you'll need to dispute them with the credit bureaus. The best way to do this is in writing. (You can see a sample dispute letter, and get the addresses for the main 3 credit reporting agencies here.) The credit bureau will investigate your dispute and either correct the error or explain why they believe the information is accurate. If the error is corrected, your credit score should improve.
Hire a Lawyer to Pursue a Claim Under the Fair Credit Reporting Act
If the credit bureaus refuse to correct the error, or if the error is particularly damaging to your credit score, you may need to hire a lawyer to pursue a claim under the Fair Credit Reporting Act (FCRA). The FCRA requires credit reporting agencies to ensure that the information they collect and distribute is accurate. If a credit bureau violates the FCRA, you may be entitled to damages.
Hiring a lawyer who specializes in credit reporting errors can help you navigate the complex legal process and increase your chances of success. Your lawyer can help you gather evidence, draft a complaint, and negotiate a settlement with the credit bureau. Fortunately, the FCRA provides that the credit reporting agency is required to pay your legal fees if you prevail. The credit dispute lawyers at Heenan & Cook handle FCRA cases on a contingency fee, meaning the consumer pays nothing out of pocket.
Conclusion
Improving your credit score after a credit report error can be a frustrating and time-consuming process, but it's worth it in the end. By checking your credit report for errors, disputing errors with the credit bureaus, and hiring a lawyer to pursue a claim under the FCRA if necessary, you can protect your credit score and your financial future.