Posted in Accident Data,Personal Injury on June 30, 2022
Car accidents happen every day in Montana. With winter driving conditions for a large part of the year, and tourists unfamiliar with Montana's roadways in the summer season, accidents happen. Most of the smaller fender bender type accidents are usually settled out of court and between insurance companies. These are often small amounts of money that are paid out to fix a few dents. You may even be able to drive away after a fender bender. But then there's the major car accidents in which someone dies, sustains injuries, or causes a lot of major damage to the vehicle. In these cases, you might want to consider hiring a Montana accident attorney.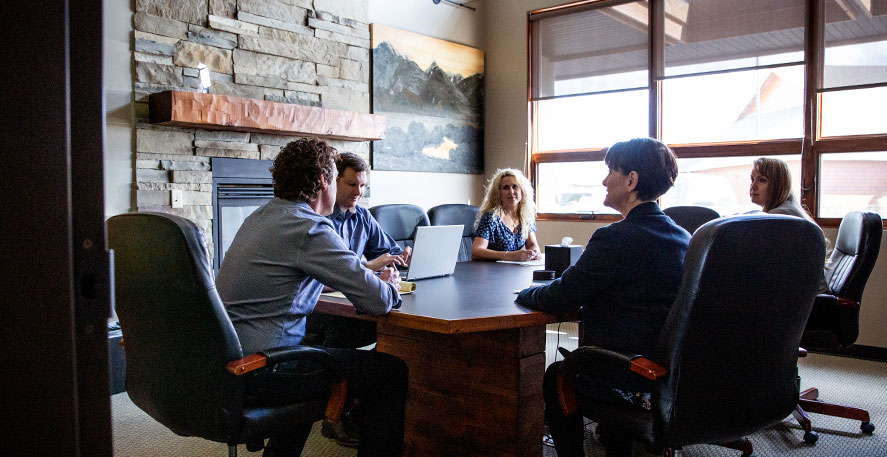 Even if the case doesn't go to court, and the insurance company wants to settle, having an experienced attorney on your site can help you navigate the process. They'll be able to hold your hand and take you through how to file paperwork, get medical bills paid, and advise you about what the laws say and don't say. You have rights and responsibilities and the other side's insurance company will try to pin the accident on you to avoid paying the claim, or argue that you aren't really very hurt in order to avoid paying what's fair.
But you're going to need compensation to help you recover lost wages that you might suffer as a result of the accident. There will be damage to your vehicle that you need to have repaired. You might even be medical expenses due to injury and time off of work. If you lose a loved one due to an accident, an accident attorney may help you recover damages due to the loss of life or physical injuries.
What to look for in a Montana Accident Attorney?
Choosing a competent, ethical and effective personal injury attorney can literally determine whether or not you are compensated for your injury, and how much.  One of the factors that insurance companies look at when evaluating an injured person's claim is who their lawyer is.  If you are represented by a lawyer the insurance company doesn't take seriously, then the insurance company will likely seek to resolve your claim for less money.
So how do you choose?  The internet is filled with lawyer ads, all of which basically say the same thing.  Many lawyers advertise as handling "serious personal injury" but, if they get such a case, actually refer it to someone else.
Increasingly, lawyers from far away cities are advertising for Montana injury claims. They may have a "warm body" lawyer physically located in Montana, but it is questionable how well they know Montana injury laws, the local insurance adjusters or the local insurance defense attorneys.
Almost all credible Montana accident lawyers will offer a free consultation to discuss your potential auto accident claim. At that initial consultation, it is important for you to interview the law firm you are considering hiring. Here are some questions to consider:
Ask about the firm's background and philosophy.  Some lawyers are in it for the wrong reason- they are driven by money and see clients only in this way.  Ask the lawyer you are considering hiring why they handle personal injury claims.  If they don't have a good answer, ask yourself whether this is the type of lawyer you want to handle your injury claim.
Ask who will handle your claim.  Many firms rely heavily on non-lawyer paralegals to handle the bulk of the work.
Ask the lawyer about his or her credentials.  Don't be ashamed to ask about the lawyer's credentials, including experience in actually trying cases like yours.  Ask the lawyer if they have published articles about personal injury, or written anything that has been accepted for publication in legal journals.  Ask if the lawyer has spoken at legal seminars.  These are signs of respect that the legal community has for the lawyer's skill and knowledge.
Find out about the lawyer's ethics.  There is a reason lawyers have a bad name- many of them deserve it.  Lawyers know which other lawyers are ethical and which are not.  Consumers, unfortunately, may not.  Some lawyers commit ethical violations yet continue to practice law.  Contact the State Bar (406.442.7660 or www.montanabar.org) to find out whether the lawyer you are considering hiring has ever been subject to ethical discipline.
When Should You Decide to Hire a Montana Accident Lawyer?
Insurance companies might try to talk you out of hiring an accident attorney. They might even say that it's going to be no problem negotiating a settlement. This is exactly why you probably should hire a Montana accident attorney as early as possible following the accident. Again, if it is just a minor fender bender involving only damage to your vehicle, that shouldn't be a big deal to handle on your own. Yet, if you've been injured or if there was a fatality, you should hire an attorney immediately to represent you and protect your rights.
Time is of the essence in these matters. You're going to need to make sure that witnesses can attest to your version of the story. They're going to need a police report to back up the details as your members of. That's still going to lead to the insurance company trying to low ball you. You don't really have enough time to just see what happens.
You have medical bills to pay, cover your lost wages after losing work, and you may need to purchase another vehicle as soon as possible. Hiring a lawyer is a great way to get this done sooner rather than later. Once the insurance company knows that a lawyer is involved, they're more apt to want to settle quickly.