Billings Sexual Abuse Lawyer
Sexual abuse can change a victim's life. Anyone who intentionally subjects another person to sexual contact without consent can be civilly liable for damages, including economic and non-economic losses. Sexual molestation, or any undesired sexual behavior, is a serious crime.
If you or someone you love has been the victim of sexual abuse in Billings, Montana, contact the trial lawyers at Heenan & Cook, PLLC. You can discuss the details of your case over a free initial consultation. You could be eligible for financial compensation from the offender or another party.
Billings, MT Sexual Abuse Legal Resources:
Why Choose Heenan & Cook, PLLC?
Heenan & Cook, PLLC, has more than 30 years of experience across many different personal injury practice areas. Our attorneys care about what happens to each client they represent.
Why do clients choose us?
We have a reputation for excellence in the community, in both settlement agreements and trial verdicts.
We have decades of experience going up against major insurance corporations during settlement negotiations, as well as taking cases to trial.
We operate on a contingency-fee basis. We only charge for our legal services if we secure a financial award for the client.
A sexual abuse case can be difficult for a victim and his or her family to negotiate alone. Hiring a lawyer from Heenan & Cook, PLLC, can help you get the most out of your lawsuit.
Why Do You Need a Lawyer?
Filing an insurance claim for a sexual abuse case in Montana can lead to negotiations with an insurance claims adjuster for medical bill reimbursement and other damages. Unfortunately, claims adjusters often try to take advantage of clients. Their goal is to convince the claimant to settle for as little money as possible. Hiring a Billings lawyer ensures no one takes advantage of you as the victim of sexual abuse. It also gives you peace of mind during the legal process, knowing an attorney with decades of experience is arguing your case on your behalf.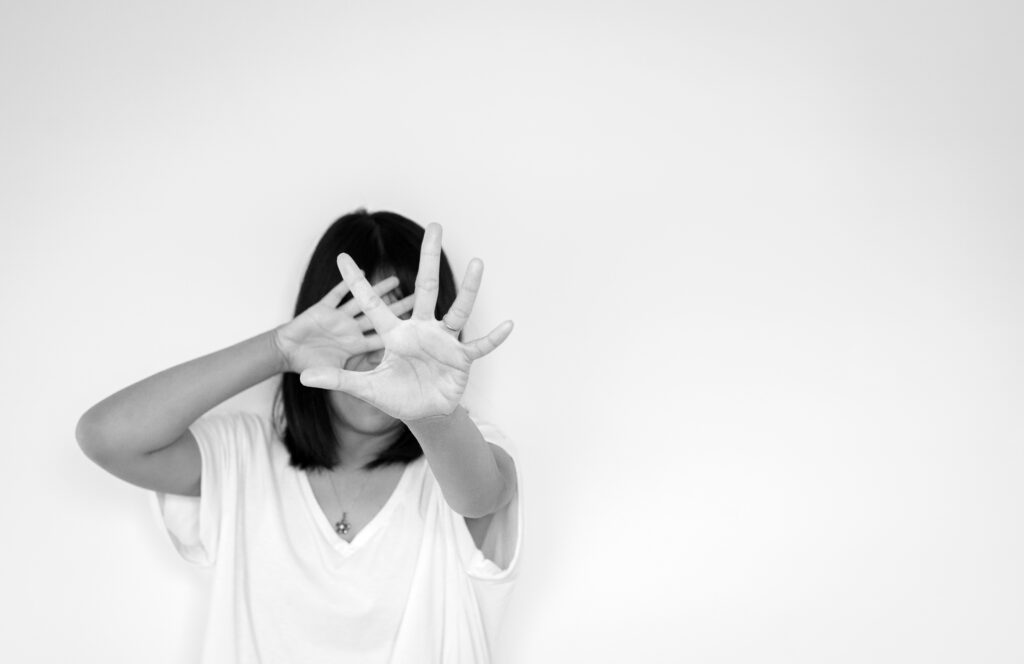 Montana Sexual Abuse Laws
Montana Code Section 45-5-502 defines sexual assault as knowingly subjecting someone else to any sexual contact without that person's consent. Montana takes sexual assault, abuse, and molestation cases seriously. A first offense can result in a fine of up to $500 and/or a jail sentence of up to six months. Second offenders can face up to $1,000 in fines and one year in jail. Third offenders face $10,000 in fines and up to five years imprisonment. If the victim of sexual assault is less than 16 years old, and the offender is at least three years older or inflicts bodily harm on the victim, the offender can face life in prison.
What Is The Difference Between Civil and Criminal Sexual Abuse Case
After a criminal attack such as sexual abuse, two different case types may open against the perpetrator: criminal and civil. The city of Billings will press criminal charges against the abuser, if applicable. The prosecution will then handle the criminal case, with the goal of obtaining a verdict and sentence, such as jail time or fines. A civil case is not to punish the defendant, but to give the victim compensation for his or her damages. It is up to the victim of sexual abuse in Billings, Montana to file a civil lawsuit against the perpetrator.
In a criminal case, the State of Montana will prosecute the perpetrator. Importantly, while the victim has certain rights in the criminal case (such as the right to know about plea offers), the State of Montana does not represent the assault victim and is therefore not required to follow the victim's wishes. In a criminal case, the outcome is that the perpetrator can face incarceration and other criminal penalties. While restitution to the victim is available in a criminal case, the scope and amount of restitution is very limited. Heenan & Cook prosecutes sex abuse cases civilly.
A civil lawsuit will require the victim and his or attorney to prove the abuser's fault for sought-after damages. Proving fault in a sexual abuse case may take hiring expert witnesses, gathering evidence, and building a case to present to a judge or jury. Damages may include medical bills, physical pain and suffering, emotional distress, lost wages, lost quality of life, and punitive damages for the defendant's intent to harm. Hiring a lawyer can make these legal processes easier on an abuse victim, and help to maximize financial compensation.
Unlike the criminal prosecutor, on the civil side, we represent the victim and every action we take is what's in the best interests of the victim. The outcome in a civil case is monetary compensation to the victim. Unlike in a criminal case, on the civil side, the victim has the right to full compensation including for the most serious aspects of a sexual assault- pain and suffering and emotional distress. It is not unusual for civil and criminal cases to be overlapping in sexual assault or abuse cases. In those circumstances, we work closely with the State prosecutors to be an advocate for our client, to explain legal jargon in plain terms, and to otherwise make sure that our client gets the outcome they are seeking.
What is the statute of limitations for sex abuse claims in Montana?
The general statute of limitations for tort actions such as sexual abuse is three years.
Montana has a special statute of limitations for childhood sexual abuse extending it to the later of (1) age 27 years or (2) 3 years "after the plaintiff discovers or reasonably should have discovered that the injury was caused by the act of childhood sexual abuse." The "discovery" rule basically says that the claim must be filed within 3 years of the victim realizing that problems they've had in their life (relationship issues, trust issues, etc.) are related to their abuse as a child.
In 2019, in reaction to the Miles City abuse case handled by Heenan & Cook, the Montana legislature also enacted an extension to the statute of limitations for childhood sexual abuse where the abuser has admitted to the abuse in writing or via recording.

Who can bring a sex abuse claim in Montana?
The victim of the abuse is the one who has "standing" to bring a civil lawsuit in Montana. When the victim of abuse is a child, that means the child is the one who has the claim to be prosecuted. In practice, when there is a child victim, an adult is designated as the "Personal Representative" to handle the prosecution of the case. But, any money recovered on behalf of the child goes to the child. In practice, this means that a special trust or conservatorship is set up to maintain the settlement money, and a custodian is appointed by the Court to make sure the money is being used for the best interests of the child for things such as future counseling and care.
The conservatorship can last until the child is well into adulthood, and the money in the conservatorship trust can grow through prudent investing to make sure there is enough money to support and pay for a lifetime of counseling. Parents and guardians of children who have been sexually abused are often grateful to know that they are not the ones who will recover money from a lawsuit.
Who Can Be Held Responsible For Sex Abuse Claims?
In Montana, a claim can be pursued against the perpetrator of sexual abuse. Most of the sexual abuse claims we handle are against institutions and businesses that allowed sexual
What are the advantages of filing a civil sex abuse case?
There are many advantages to bringing a civil sex abuse case, but the most important is that you are in control. At the beginning of every sex abuse case, we work with the victim to understand what their desired outcome is and what a "win" would be to them. This can differ dramatically depending on the client and their circumstances. We then work with our client to chart out a path that gives them the best possibility of the desired outcome. For instance, some clients want the case resolved early and without a public trial. Others feel different and want "the light shined" on their abuser and those complicit. Each client and circumstance is different, and we work to craft a specific plan with our clients on every case. For most sex abuse clients, monetary recovery is not the highest priority. But, money certainly helps with future counseling and other bills. And, beyond that, money is the way that wrongdoers acknowledge guilt and fault in our system.
Can I Remain Anonymous in a Sexual Abuse Case?
Many clients know they've done nothing wrong and have nothing to hide, and are more than happy to pursue a civil lawsuit in their own name. Others, however, are rightly reluctant. In Montana, there is a process we can and do go through with sex abuse victims who wish to remain anonymous in the civil litigation process by listing the victim by initials or "Jane Doe" or "John Doe." This is a great comfort to many of our clients.
What Damages Can Be Recovered in a Sex Abuse Case in Montana?
Each case is individual and therefore it is very difficult to quote someone in the abstract as to what their sex abuse claim is worth. A few years ago, a Montana jury awarded $35 million to a sex abuse victim. While the verdict was ultimately overturned on legal grounds, the verdict demonstrates the risk to abusers and institutions who enable abuse in sex abuse cases. Heenan & Cook was lead counsel in a case involving the Miles City School District, which resulted in a $9 million settlement. The firm has been involved in several other sex abuse cases in Montana resulting in settlements in the six and seven figures.
The value of the claim is dependent upon a number of factors including the specific facts, the level of emotional distress and other damages, and the amount of insurance or resources available to pay the claim.
Is The Intake Process at Heenan & Cook Confidential?
The intake specialists at Heenan & Cook have all been trained in Trauma-Informed care and are sensitive to not retraumatize sex abuse victims through the intake process. We further make it easy for potential clients to reach out to us on their terms- via phone, email or text- whichever is most comfortable. If you contact Heenan & Cook about a potential sex abuse case, you can trust that your potential case will be considered and questions answered in a safe space.
Contact Our Sexual Abuse Attorneys Today
The attorneys at Heenan & Cook, PLLC, have the experience, compassion, and commitment you need for a strong sexual abuse lawsuit in Billings. Contact us today to learn more about your case during a free, confidential legal consultation.